ABOUT US
We are an Interior Design consultancy based in the UK, specialising in Commercial, Residential and Hospitality Interiors. Our services cover all aspects of Interior Design, Planning and Specifying to assist our clients and/or construction partners with their projects from conception through to completion. Our team offers their services to Design & Build companies, Architectural Practices and Property Developers – both in the UK and Internationally – as well as directly with end user clients.
MACdesign was founded by Mark Cooper, to offer an independent design consultancy service to companies and clients alike across the UK and International markets. Mark has been working in the commercial Interiors industry since 2001. He has held Design Director positions in high-profile practices in Mayfair, London and has lead his teams to success on many prestigious projects across the UK and for clients in America, Qatar, Egypt, Mauritius, Africa, India and Dublin.
Throughout Mark's career he has been involved in creating and overseeing the delivery of over 100 unique projects across the Commercial, Residential and Hospitality sectors.
Mark has always ensured he works with all his clients from the very conception of the Design, all the way through to the completion. With a calm approach and a keen eye for detail, Mark's ability to bring teams together is reflected in the finish and quality of the Interiors he and his team create.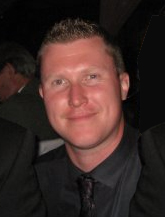 "Designing interiors and transforming spaces into unique environments is my passion. Meeting new clients and making their visions a reality is very rewarding. I'm proud to have worked side by side with my clients over the years in ensuring my team delivers on each and every project we undertake."Mark Cooper